Job description:
Providing big corporate clients detailed analysis, visibility and control during multi-phase transactions running while acquiring or selling a business entity
The application provides different roles according to a user's assignment on the current project allowing users to perform a defined subset of operations and it also allows the customers to access the shared content inside
When all the data is collected and processed, the application allows to generate a detailed report which is presented as the final output of the whole project
The application is very high-profile, uses microservice architecture and is built with focus on the highest possible technical quality using the most modern technology stack
Requirements:
JavaScript (with promises, async), TypeScript
HTML5, CSS3 (rem, em, css variables)
Sass, CSS preprocessors
React - latest (hooks, context api, refs)
Other libraries: ○ Redux (with Thunk) ○ React Router ○ Jest
Linting (ESLint, Prettier, stylelint)
Responsive apps, SPA
Bootstrap
Npm, Node.js, Webpack, minification, uglification, cache busting
Git
HTTP
RESTful API
Postman, Fiddler, Soap UI
Azure DevOps
Scrum/Agile
Authentication - JWT, OAuth
XSS, CSRF
Data binding, State management
UI/UX
SDLC
Naming conventions, best practices, good communication, experience with work in distributed team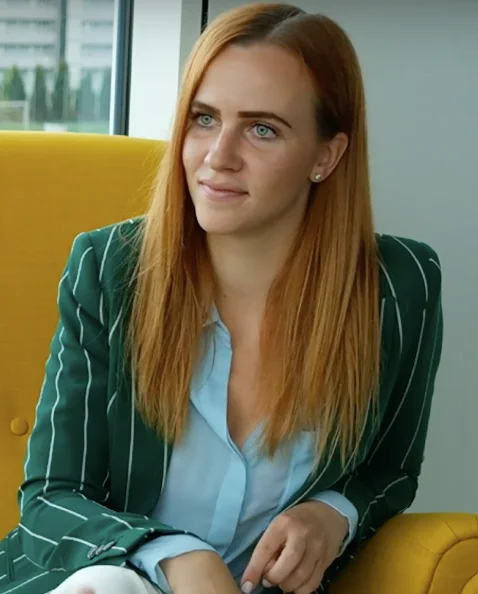 Monika Vasilová
Monika jako naše Branch Managerka je zodpovědná za celkové směrování a řízení Gentlecodes. Ve spolupráci s našimi zakladateli vytváří celkovou strategii k naplňování stanovených cílů. Její focus je také směřován k vyhodnocování finanční analýzy společnosti.