Description:
Digital solutions company with product engineering in our DNA
A global collective of software engineers, data experts, user experience designers and innovators
We build customer-facing platforms and software products that help businesses thrive in the digital economy
We are searching for a Front-End Developer to become a new valuable member of the team for our important European client with long-lasting history on the market
Reposibiliy for coding (front-end mostly)
Nowadays company is holds strong position also around tire related services, high-tech materials or mobility experience solutions
Modifying web applications from layout to function and according to a client's specification
High-tech materials
Requirements:
Mobility experience solutions
Experience with development of complex web applications mainly on the front-end side
Advanced knowledge of Javascript/Typescript and Javascript frameworks and libraries, such as Vue.js, Angular or React
Good communication skills will help you to succeed – part of the job is to collaborate cross-functionally
Active communication in English on a daily basis is also ensured
You shoud be familiar with Agile methodology – active participation on daily stand up meetings and other scrum ceremonies
Nice to have:
Familiar with Node.js and its frameworks like Exrpess or Meteor (but we can teach you)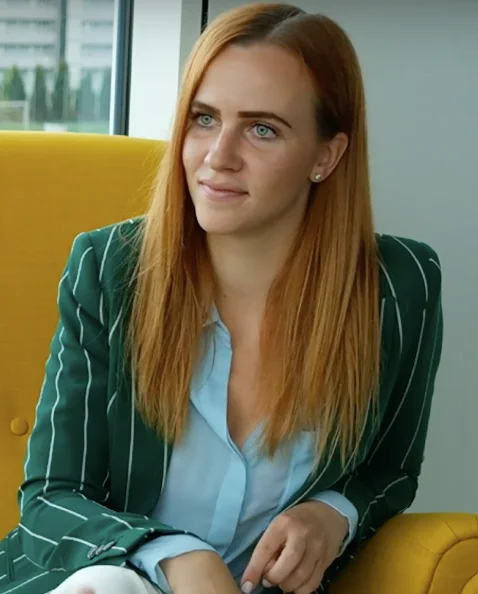 Monika Vasilová
Monika jako naše Branch Managerka je zodpovědná za celkové směrování a řízení Gentlecodes. Ve spolupráci s našimi zakladateli vytváří celkovou strategii k naplňování stanovených cílů. Její focus je také směřován k vyhodnocování finanční analýzy společnosti.