Description:
Analyze user requirements and translate them into software design
Design, build, unit test and maintain efficient, reusable and reliable Java code
Ensure the best possible performance, quality and responsiveness of the applications
Identify bottlenecks, bugs and propose solutions to these problems
Maintain code quality, organization and automatization
Develop documentation to track
Close cooperation with business users within the company and the EPH Group.
Requirements:
5y+ experience of developing apps in Java, 2y+ in Java8
Experience in DB management mainly in Oracle, PostgreSQL, NoSQL, Casandra
Solid experience with Swing and similar concepts
Experience in development of web(apps) in Javascript, HTML5, CSS, XML, XSD, servlet, JSP or MVC frameworks
Must have skills in Spring (Core, MCV, data, remoting, messaging, etc.), spring-boot, Hibernate, iBatis
Should have experience in software integration, messaging (e.g. RabbitMQ, ActiveMQ, Apache Camel)
Experience with Scrum and Agile processes, Eclipse/IntelliJ, Git, CI/CD, Jira, Confluence
Good understanding of application security and understand to implement OWASP principles
Knowledge of Azure, Docker, Kubernetes is a plus
Should understand design principles: SOLID, The 12 Factors, design patterns: Gang of four, JEE patterns, integration patterns
Ability to communicate effectively within software development team
Ability to quickly understand requirements and business needs
Experience with energy market projects is a plus
Fluent English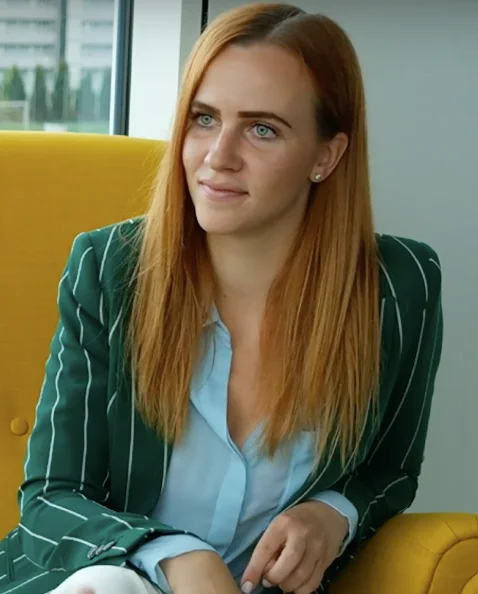 Monika Vasilová
Monika jako naše Branch Managerka je zodpovědná za celkové směrování a řízení Gentlecodes. Ve spolupráci s našimi zakladateli vytváří celkovou strategii k naplňování stanovených cílů. Její focus je také směřován k vyhodnocování finanční analýzy společnosti.